APO would like to thank the following individuals and organizations for their continued support and dedication to its mission and clients. Without their continued support, APO would not be the service organization that it is today. To find out how you can help, please contact us at 417.881.1900 or (toll free) 800.743.5767.
---
Dr. Wolfe Gerecht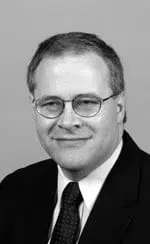 APO would like to extend a special thank you to our retired Medical Director and Infectious Disease Specialist, Dr. Wolfe Gerecht. Dr. Gerecht was instrumental in APO's early successes. He stood on the front lines of HIV/AIDS treatment and care in the early days, fighting against all odds, for the lives of those infected with AIDS. Dr. Gerecht was a constant advocate for his patients, and made a huge impact on the lives of so many. APO and the community are a much better place because of the kindness and determination of this man. In honor of Dr. Gerecht, we have named our clinic the Dr. Wolfe Gerecht Clinic, and will continue to honor his commitment to those living with HIV/AIDS.
---
Grove Pharmacy & Spa
Gary Grove, and all the staff at Grove Pharmacy and Spa have been instrumental in APO's ability to provide top notch services to our clients. They continually go above and beyond to make sure clients receive their life-saving medications. Grove has been a long time sponso
r of the AIDSWALK and the Ozarks Red Ribbon Ride, as well as a long time community advisor for our organization. We are so honored to call them friends and so blessed to work alongside such dedicated and amazing people.
---
M.A.C. Cosmetics
M.A.C. Cosmetics and the M.A.C. Global AIDS fund have become great friends to APO. The wonderful staff at the M.A.C. Cosmetics counter in Dillards has continually gone above and beyond to raise funds and awareness about APO. The artists and community leaders at MAC Cosmetics and have used the M.A.C. Global AIDS Fund to match donations for both the AIDSWALK and the Red Ribbon Ride for many years, and have raised over $100,000 for our organization. We are so thankful for their continued support, and honored to work alongside such committed and caring individuals.
---
Ridgecrest Baptist Church
For many years, Ridgecrest Baptist Church has given APO and its clients an array of very generous donations. Ridgecrest is often the organization that stocks our client pantry with needed toiletries and household cleaning items. The church also assists clients who are in financial distress by donating money to help clients pay utility bills in the dead of winter or to assist them with rent. Ridgecrest members are also quick to put on their walking shoes and form teams to raise money for APO's annual AIDS Walk. We wouldn't be where we are today without the care and commitment of Ridgecrest Baptist Church.
---
Springfield Black Tie
Springfield Black Tie is southwest Missouri's premier fundraising event benefitting local and state-wide charities which serve the LGBT community. APO has been fortunate to be one of those benefitting charities. The Black Tie event has become one of the hottest charities galas of the year, which not only provides much needed revenue for several amazing organizations but also provides a platform for education and awareness. We are eternally grateful to the Springfield Black Tie for their dedication to this community, and honored to be one of their benefitting charities.
---
Galloway Station Bar and Grill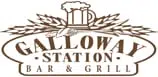 Galloway Station, a wonderful bar and grill in southeast Springfield, has been the home of the Red Ribbon Ride since the event's beginning. Klaus, John and the entire staff make the cyclists feel welcomed and relaxed after an arduous ride. Galloway Station has generously provided and prepared the food for the Bike Ride every year. We are so thankful for all that they do for APO, and the Red Ribbon Ride. Their atmosphere is the perfect fit for our event and truly makes us feel at home.
---
Other Major Contributors
Hero Sponsor
Grove Pharmacy
Grove Spa
Advocate Sponsors
Burrell
Simmons Bank
Awarness Sponsor 
Missouri Foundation for Health
National Ave Christian Church
Community Sponsor
Fraternal Order of Eagles Ladies Auxiliary #3934
Founder Sponsor
Brentwood Christian Church
Nixon & Lindstrom Insurance
O'Reilly Hospitality Management
Major In-Kind Contributors
DoubleTree Hilton-Springfield
KOLR/KSFX
Queen City Cycles
Panera
Starbucks
Sunshine Bike Shop
The Historic Gillioz Theatre
The Old Glass Place